Great Britain ended their 2023 IHF Men's World Championship – Qualification Europe with a defeat against host nation Finland on Sunday night.
The match was the third in 72 hours for Ricardo Vasconcelos' side and the tournament was the first competitive action for any GB team for over two years.
2023 IHF Men's World Championship – Qualification Europe
Great Britain vs Finland 22:38 (10:16)
Energia Areena, Vantaa, Finland
Again, Britain opened the scoring through Seb Edgar and kept in touch with their opponents – who needed a win to qualify – until the 14th minute, despite missing a number of chances in front of goal early on.
With Finland threatening to open up a clear gap (4:6), coach Ricardo Vasconcelos took his first time out to stem the flow, but it merely paused the Finnish charge as they continued their scoring run to go ahead 9:4.
The hosts were on fire, eventually taking a six-goal lead into the break (16:10), but it would have been more had goalkeeper Owen Insou not made a number of saves in the final five minutes of the first half.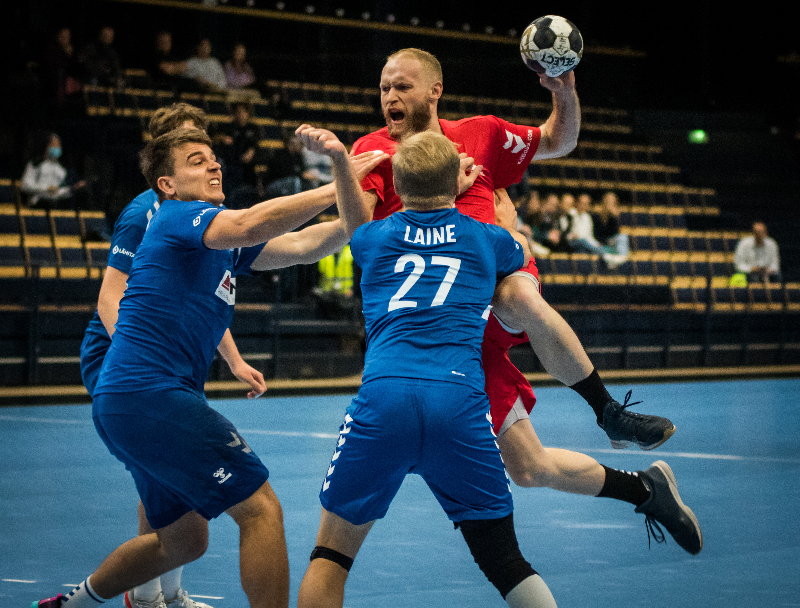 While Britain could not catch their opponents in the second half, there was a special moment for Jeremy Hirel, who scored his first-ever goal for the senior team (19:33). Hirel was one of six debutants for the GB senior team in Finland, a tournament which provided invaluable experience for the squad ahead of their next challenge – the IHF Emerging Nations Championship.
"These were my first three games for GB and looking at this weekend overall, I'm proud of this team," said one of the debutants, Francisco Pereira.
"In the past two years we haven't been able to practice and having that in mind, the job we've done here with Ricardo following the plan is amazing. We've improved so much in just the three games, it's unbelievable for a group of boys who are such a young age."
"We knew it was going to be a hard game," added Vasconcelos. "Even so, there's a pattern emerging. We start the game well and then 10 minutes into the game we go down and start making some mistakes. But it's mistakes we've identified and we're going to work and try to overcome the future occasions.
"It's important to stay positive and to channel their (players) attention to the things that we've done right."
While the results went against Britain this weekend, one key feature for the squad throughout their time in Finland has been the continued support from fans, a support which has been felt on court.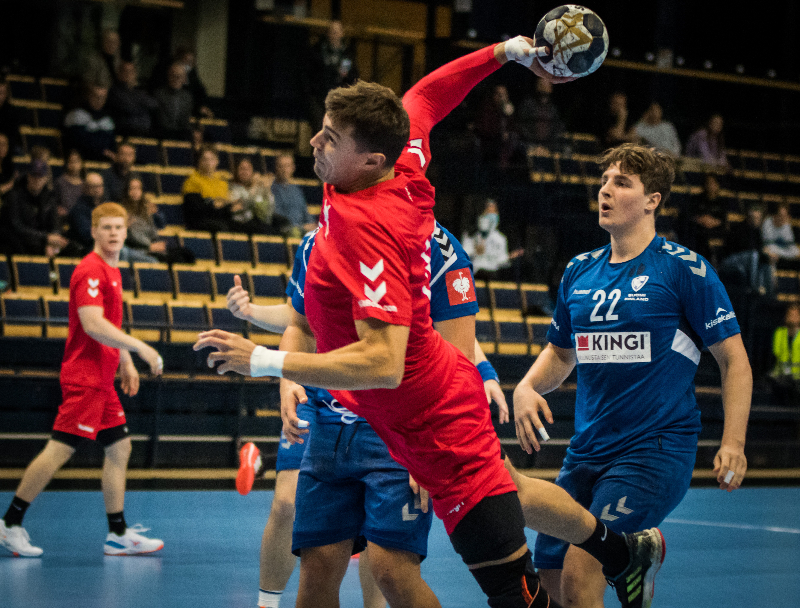 "I'd just like to say thank you [to the fans]," said Ben Howard about the support. "I'm always humbled by it because suddenly out of nowhere people are wishing you good luck, wishing you the best and it means a lot. You remember it and you feel it every time you go out on the court. It makes a massive difference and it really makes me feel proud to represent the country."
Match squad: Sebastien Edgar (8 goals), Ryan Goodwin (6), Francisco Pereira (5), Jeremy Hirel (1), Josh Plumridge (1), Ollie Tyler (1), Craig Yule, Christopher White, David Klaening, Ben Howard, Tiago Babb, Will Moore, Ben Tyler, Ran Yonish, Owen Insou (GK), Craig McClelland (GK)
Replacements: Alex Bradley, Tomeu Lopez-Nieto Veitch
Coaching/Support Staff: Ricardo Vasconcelos, Luke Jennings, Jamie Hodgson, Kevin Matthews, Andrew McSteen, Marcio Menino.