Last weekend, our women's U19 squad held a training camp in Greater Manchester, based across two venues, at the George Carnall Community Hub Sports Centre in Trafford and Oldham Leisure Centre.

18 players from the 2003/04 generation took part in the two-day camp (5/6 March) which served as a preparation for two planned tournaments for the team later this year.
Two sessions took place in Trafford on Saturday with the first focusing on defence and counter attacking and the second concentrating on the technical and tactical elements of attack. In Oldham on Sunday, the whole session saw the squad go through the elements of match play and match management.
BritishHandball.com caught up with right back and vice-captain Floran Steeples, plus coach Bill Baillie, to hear how the weekend went, how 2022 is going so far and what they are looking forward to for the rest of the year.
BritishHandball.com: How was the camp for you?
Floran Steeples: The camp was a great experience developing our knowledge on the 3-2-1 defensive system. It allowed us to try something a lot of us were not so familiar with as we are used to more commonly-used defensive structures.
Three training sessions in two days was intense but it recreates an international handball environment that is necessary for us as players for Great Britain to develop on an international stage.
Bill Baillie: I was very happy to get the camp up and running following the January cancellation (due to Covid restrictions).
It has been great to see the players getting lots of match action at club level and they looked sharp this weekend.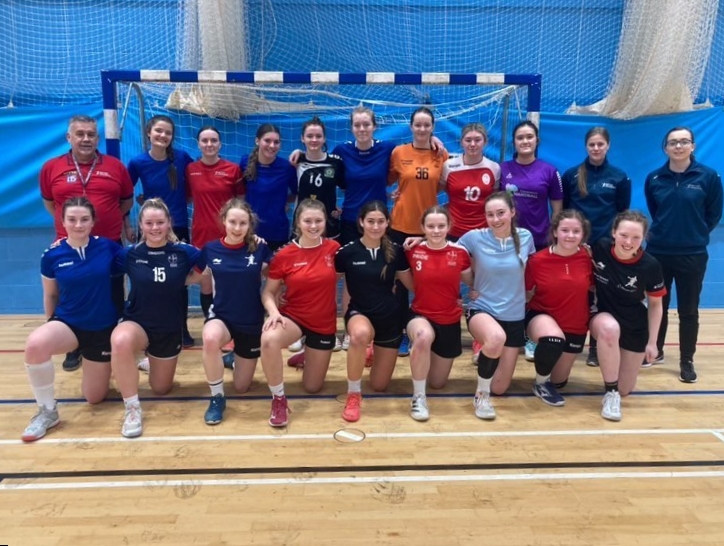 BritishHandball.com: What was the feeling amongst the players?
Floran Steeples: Introducing a new group of girls to the camp added a new dynamic that has potential for great team cohesion as relationships were formed and developed.
Going forward I'm excited to connect as a team and make sure we are cohesive off-court as much as we were on court which I felt we demonstrated in this camp.
BritishHandball.com: It must be nice now to be back playing and training regularly after such a long break?
Floran Steeples: Being able to plan for the future and being able to plan for summer tournaments is something we haven't been able to do due to Covid.
Now, it is very exciting to do this and I look forward to the potential of attending the camps abroad in the summer.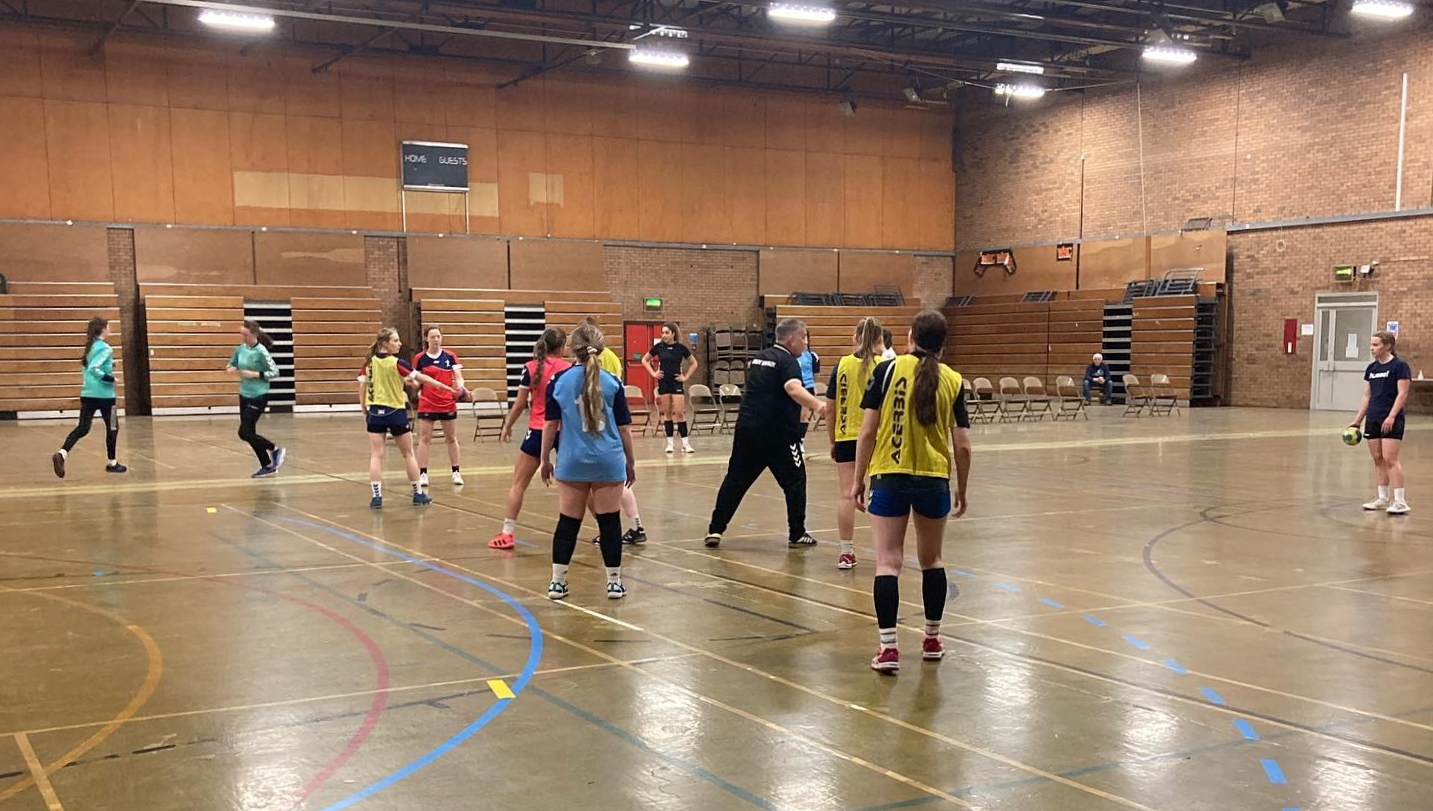 BritishHandball.com: What is the immediate future looking like for the U19s?
Bill Baillie: We are really looking forward to getting our Denmark-based players over to the UK for our next camp in May.
This camp will finalise our selection for our two events this summer – Portugal in July and Serbia in August – plus our training camp in Croatia in June.
Floran Steeples: Club-wise, my university team (Loughborough University Students' Handball Club) are going to Croatia in April, plus we have the British University Championships coming up at the end of this month. The Loughborough U19 girls and myself are looking forward to the play-offs having not lost a game yet.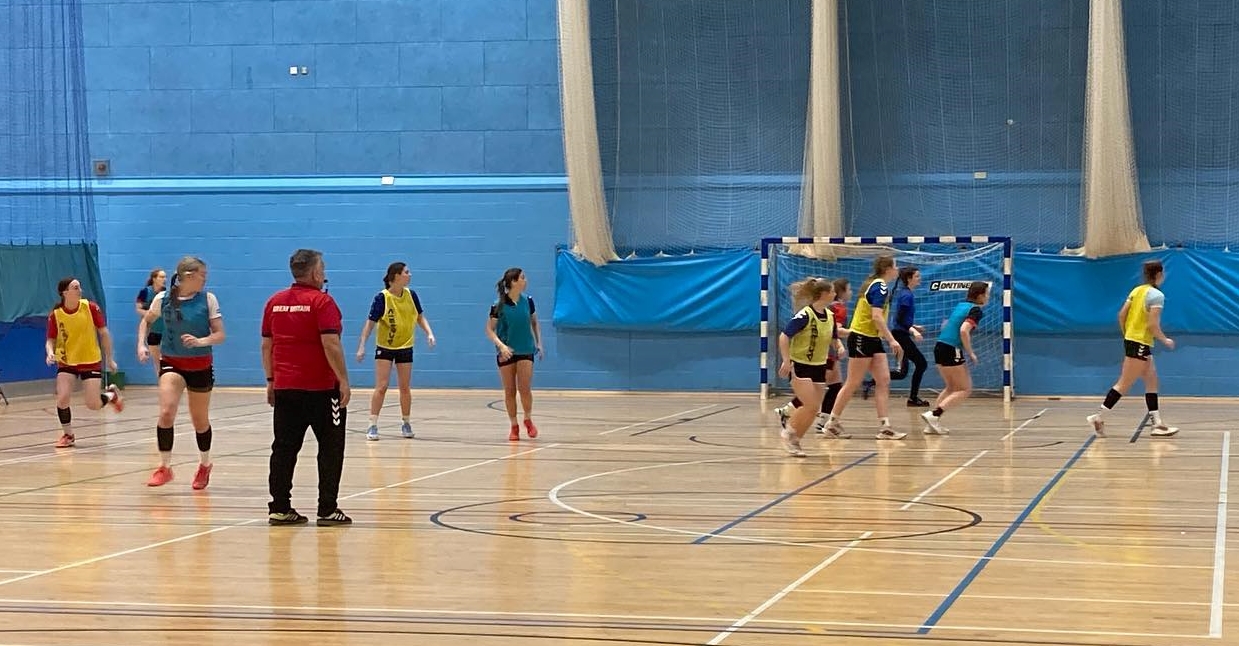 BritishHandball.com: What are your hopes for the rest of 2022?
Floran Steeples: I hope for successful performances which demonstrate development and pushing the boundaries of achievements within our squad. I also hope to build on the work of the GB senior team to allow British Handball to become more recognised.
I look forward to watching the progression of this team as we work together towards our common goals of the tournaments in summer. I am excited.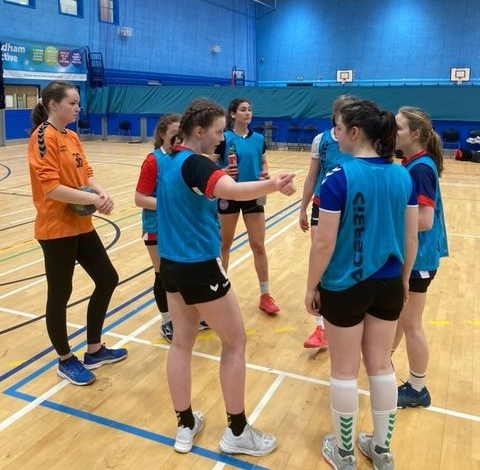 Bill Baillie: Already in 2022 it has been good to see the development of the 2004-generation players in the England Handball Association Elite Performance Academy (EPA) based in Loughborough.

This has been really helpful and a big thanks to João (EPA lead - João Castro) for his input.
We began the development of our GB W19 3-2-1 defence this weekend. This will be a big plus for us going forward as we look towards September when we will begin with our new U19 cohort from the 2004/05 generation and look towards the EHF W19 Championship in August 2023.