The pilot programme launched by UK Sport, in partnership with The True Athlete Project in 2022, was created after a consultation found that 86% of athletes on the world class programme want to use their platform to make a difference to society, whilst they are still competing.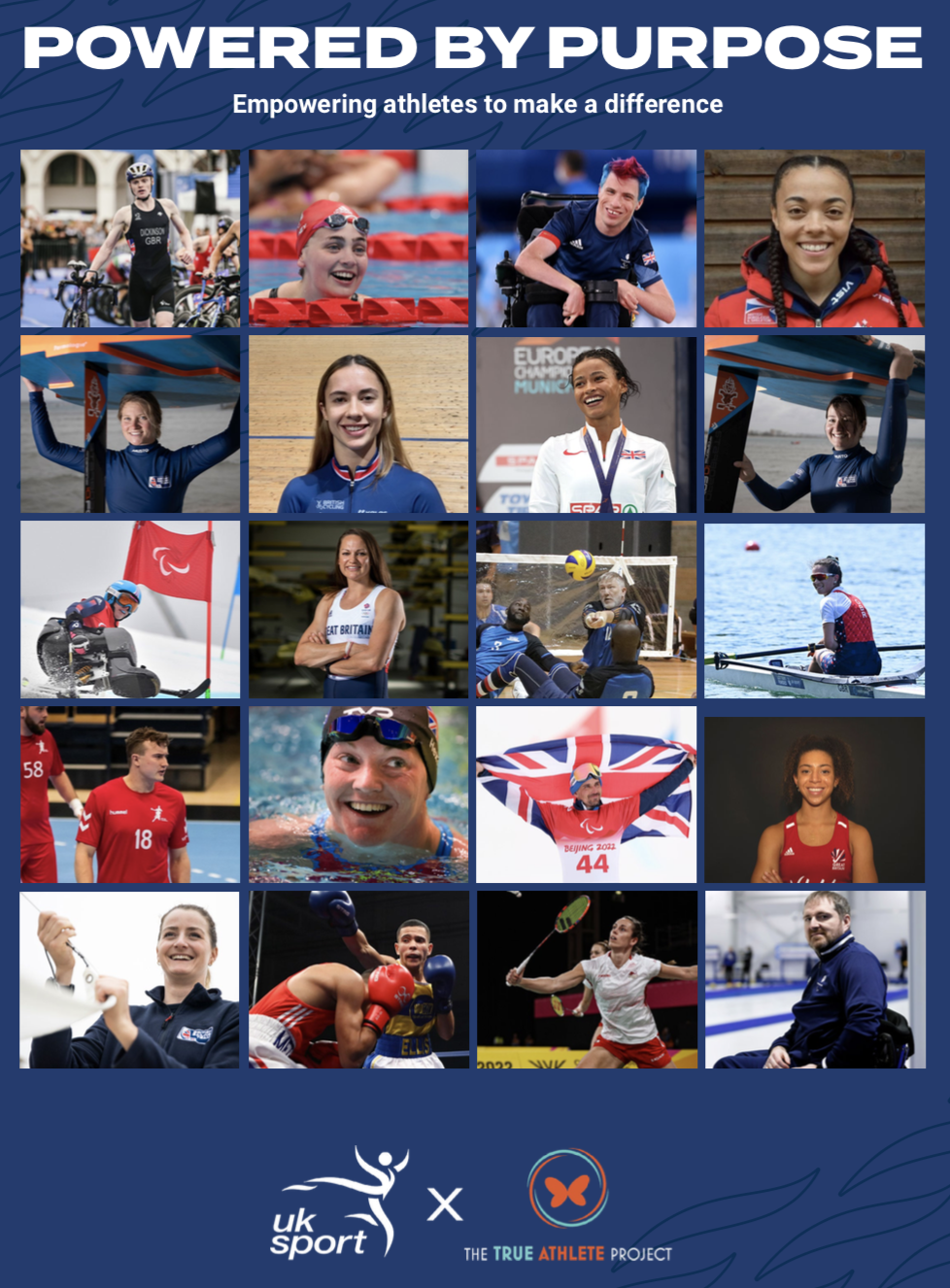 Powered by Purpose was designed to support athletes to engage in more meaningful, authentic, and sustainable social impact activities. The programme included virtual workshops, peer-to-peer support, one-to-one consultations, athlete action plans, as well as an online portal for accessing all programme materials and private discussion forum. We were fortunate that Ben Tyler, a GB senior men's athlete successfully applied to be part of the ground breaking programme.
The programme culminated with an in-person showcase event at UK Sport where athletes shared their journey through the programme, the specific cause or social issue that they have selected to focus on, and a description of their plan of action going forward.
Since taking part in the programme;
- 100% of the athletes in the cohort have an increased confidence in making a difference on community or social issues, compared to the 78% before participating in the programme.
- 100% of participants now feel equipped with the skills and resources to address social challenges, with 88% having a decreased fear of being misunderstood
- 100% of athletes feel they possess strengths aside from being an athlete, that support their social impact.
Ben Tyler says; "It was an absolute privilege to be a part of the first Powered by Purpose programme. I learned lots of new skills, and also learned a lot about myself in the process and now feel empowered to help create positive change through sport. Since completing the programme I am working my way through completing coaching qualifications and plan to coach in schools in more deprived areas. I have recently volunteered at a primary schools handball competition and am really excited to get going to spread the sport of handball and the power of sport to people who may not already have a passion for it."